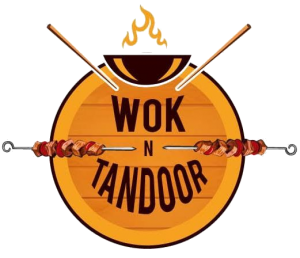 Welcome to Wok-N-Tandoor®, the premier choice for Indian, Chinese, and Asian Street Food. We offer our guests the experience of the hospitality with unique ambience serving best casual Indian food. The food is modified to suit the palette of the visitors and entice them to come back for the cuisine. This "Fusion" cuisine became very popular.
It was clear that consumers enjoyed the convenience of a counter-service, and the freedom of a made-to-order type of setting.  After a great deal of research, development, preparation and planning, the idea for Wok-N-Tandoor® was born.
It is our endeavor to bring you the same historical "Fusion" taste and hospitality from ancient China. We also serve authentic Indian cuisine, continuing with the same authenticity and keeping in mind the tastes of our valued customers.
To ensure our Indian cuisine is as healthy as it is delicious we cook our meat, fish vegetables and bread in a Tandoor Clay oven. The result: food that is moist and tender and infused with a wonderful, freshly baked and grilled flavor. Wok-N-Tandoor®  offers an Indian, Chinese and Street food selection that is a truly unique experience that everyone should enjoy. We extend a very warm welcome to you and will make every effort to make your visit or event enjoyable and memorable!