INTRODUCTION & BRIEF PROFILE
AL REHAM TECHNICAL SERVICES LLC was established in the year 2001 as a Building services and maintenance company for servicing, maintenance and execution of Civil, Electromechanical and Building interiors jobs in various facilities / Industrial and Commercial Projects in Abu Dhabi, Al Ain, Dubai, Sharjah and Ajman.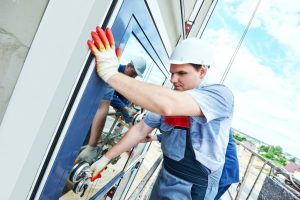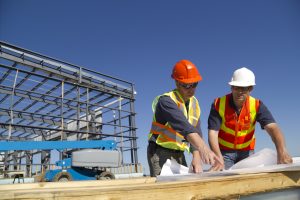 Our activities at a glance are as under:
1. Fabrication & Installation of Storage tanks, Vessels, pipe lines, and Silos.
2. Trunkey solution for structural steel works.
3. Industrial & Pre-Engineering structures.
4. Roof sheeting/Cladding.
5. Air conditioning (HVAC), Piping, Fire Protection, Chilled Water System and Fire Fighting (sprinkler system).
6. Electrical works such as cable laying, panel installation, glanding and termination, Electrical control panel wiring and commissioning.
7. Alumunium Cladding.
8. Complete Interior Fit-out Soultion, False Ceiling & Gypsum.
9. Structural Cabling (Data & Voice) such as cable laying, fixing, & panel installation.
10. Infrastructure development (server & workstation & computer peripherals).
11. CCTV Cameras (supply & installation), Time attendance & access control system, IP Telephonic & PABX (supply & installation).
12. Skilled Manpower supplies.
We have a highly qualified, efficient and motivated team of Engineers and skilled technicians in a fully computerized environment for assuming total responsibility in terms of Integrated Management and Engineering support.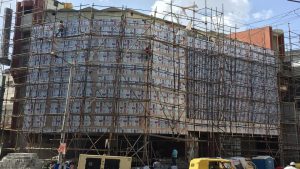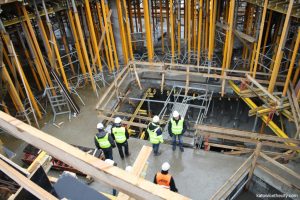 ORGANIZATION
ELECTROMECHANICAL DIVISION/ INTERIORS DIVISION
1. Study of the tender documents
2. Estimation of jobs duration and cost involved
3. Raising of Quotations, B.O.Q. , etc.
4. Execution of Maintenance jobs and Contracts
5. Achieving annual targets set by the company management
CONTRACTS
1. Study of approved shop drawings and material submittals
2. Providing work program, material status in accordance with main contractor's program
3. Co-ordination with main contractor and associate sub-contractors for smooth execution
4. Testing and commissioning / preliminary handing over
5.  Ensure safety at work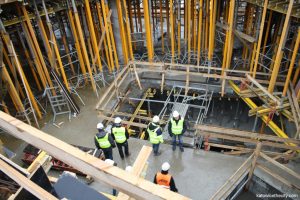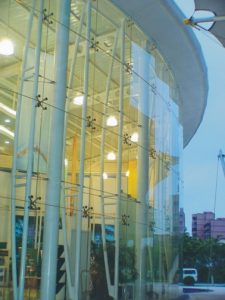 ACCOUNTS AND ADMINISTRATION DIVISION
a) Administration
1. Fulfilling the requirement of Company staff
2. Coordination between different departments for smooth functioning of company
3. To provide the office with the necessary infrastructure and latest equipments like computers, software's, machinery, printers etc.
b) Personnel
1.  To provide the best competent technical staff, skilled technicians etc.
2.  To ensure that all the documents are as per U.A.E. law.
c) Accounts
1.  Liasoning with banks and Clients
2.  Co-ordination with the company's other divisions and supplier
3.  Managing the company's accounts
We have the following personnel to execute the various projects as follows:
1.  WELDERS [TIG, ARC (6G, 6GR), MIG ] : 25Nos.
2.  FABRICATORS (Pipe & Structural) : 20Nos.
3.  PIPE FITTERS : 20Nos.
4.  ELECTRICIAN : 10Nos.
5.  MASONS : 06Nos.
6.  PAINTER : 08Nos.
7.  CARPENTERS : 30Nos.
8.  RIGGERS/ ERECTORS : 15Nos.
9.  HELPERS : 20Nos.
Besides that, we are having additional personnel of different category in our sub- contract.
We assure you of our best services at all times.
Looking forward for your positive response and expecting for good future business relation.
With Regards,
AL REHAM TECHNICAL SERVICES LLC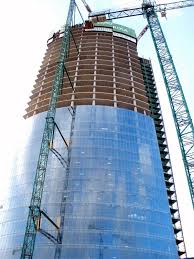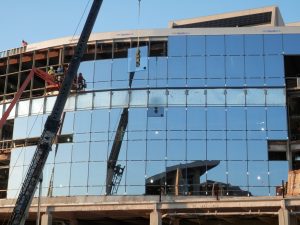 3 – PROJECTS EXECUTED
| | | |
| --- | --- | --- |
| NAME OF CONTRACTOR | CONSULTANT | PROJECT |
| Nasa Multiplex | Hyder Engg | G+22 Dubai Residence, Dubai |
| Zamali Contracting Co. | Cintinental Engg. | G+27RES+Comm., Ajman |
| Karam General Con. | Horizon Intl. Consultant | 29 Villa, American University And Sharjah College, Sharjah |
| General Construction | National Buero | Holiday Inn Hotel, Knowledge Village |
| Darwish Engg. | Gulf Consultant | G+4P+15 Twin Tower, Al Khan Sharjah |
| Lootah Cont. Co | Hegazy Engg. | G+20 Res. Bldg., Sharjah |
| Majid Al Omrani | Bin Dal Mook Engg. | G+15 Qasmia Res Bldg., Sharjah |
| General Construction | National Engg. Bureau | 4B+G+4P+44+1M Office & Com Bldg. A' Jumeirah Lake Tower Dubai |
| Lootah Cont. co. | Hegazzy Engg. Consultancy | G +10Com. + Res. Bldg. Sharjah |
| Al Musabeh Polar | Arenco | 10 Luxurious Villa |
| Saarco | Abdul Rahman Engg. | G+10Com+Res. Bldg Dubai |
| Yousuf & Ahman Contracting | Al Turath Consultant | 6 Villas @ Jumeirah |
| Ibrahim Lootah | F A Baker Consultants | Eppco Filling Station |
| Al Hazza Contracting | Horizon Consultant | G+10 Res.+ Comm. |
| Al Tamir Gen. Cont. | Al Shelal | 6 Storey Hotel in Dubai |
| Kaitoob Construction | Al Khawajah Engg. Consultancy | G+12 Al Nahada |
| Becon Construction | Al Khawajah Engg. Consultancy | G+8 Al Barsha, Dubai |
| Becon Construction | Al Khawajah Engg. Consultancy | B+G+14 Typ. T.Com, Dubai |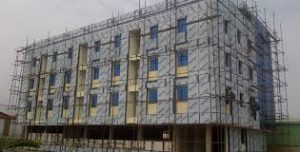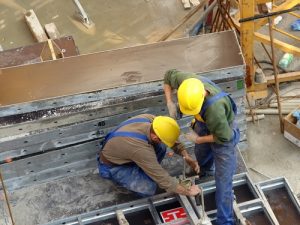 Apart from these, we have successfully undertaken various Sub-contract jobs and Contract Manpower in reputed business houses like Dubal, Airmech, Sulaiman Petrotech, Eversendai, Emirates General Contracting and Trading, Gorica industries LLC, Al Masaud Bergum LLC., Gulf Engineering, Lamprell LLC., Powerpionts LLC., Reliable Fabricators, Dhabi Contracting, Mammut Industries, Seidco Gen. Cont. Co. LLC., Voltas Ltd., Drake & Scull International LLC, Al Mutahed Electromechanical Works LLC, Quality International, General Construction LLC, Becon Construction LLC, Al Kaitoob Building Contracting LLC, Al Arif Contracting Co. LLC, Interiors International, Dubai Mall Cont. LLC, Verger Delporte UAE Ltd., Al Futtaim Engineering, Beijing Emirates International Const. LLC, Al Habtoor, Alumco LLC,etc.