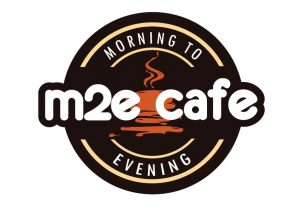 M2E – Morning to Evening Café the name says it all, M2E café is located at DIP launched with vision to operate in office building & commercial towers to cater the office goers for their daily breakfast & lunch with a Variety of freshly grounded coffee, freshly prepared sandwiches, Fresh juices & lunch menu Serving Biryani, Fried Rice, Indian curries etc.
At M2E Café we're more than just a coffee company. We combine our commitment to social justice with a dedication to producing the finest coffees and food offerings. We love the big wide world called DUBAI it's a world in itself that's the reason it is been named as World's Most Cosmopolitan City with people from 140+ countries living happily.
The waft of excellent hand-roasted coffee is surely one of the world's greatest aromas, but to us, it represents more than just a job well done. The business has grown since its inception, Our franchises now offer great food to match our coffee.
A cup of coffee represents a chance to stop, think, relax and watch the world for a while. Sitting down with a group of friends and solving global problems over a quality cup of coffee (or three) is surely one of the world's favorite pastimes. So what if the act of purchasing and drinking coffee was solving major problems in itself? If you're buying from us… it is! Though a business, our key aim is to give a large portion of our profits to worthy causes.
When you walk into one of our coffee shops you have the option of a full dining range to complement our coffee. Our journey has just begun but we love that we've managed to do good while delivering a few of life's great pleasures: a cup of excellent coffee, a full and exciting menu and a relaxing atmosphere.
USP of M2E cafe:
Distinctive and innovative set up for outlet.
Friendly, cheerful and inviting atmosphere.
Wide Menu options right from Sandwiches, Juices, Asian Street food & offcourse the best Coffee & Chai.
Live food preparation concept to serve fresh food.
A delightful and happy food and beverage menu.
Well-trained staff to prepare a variety of delicacies.